Plunder & Lightning:
A Pirate's Life
Sponsored by
Heroes come in all shapes and sizes — and it ain't always what we're expectin'...
A brand new stage experience built on an original script, music, and cast that's part rock show, part musical theater, all pirates!
Plunder & Lightning's A Pirate's Life is a full-length musical that tests the limits of blending theater and live concert experience with its engaging story, rockin' pirate songs, and the magic of performance and puppetry. It tells the story of Johnny — a promising singer/songwriter who, after tragedy struck, followed a path to the bottom. He was a lost cause until a mysterious character sees his performance and promises to salvage his talent, though with a personal agenda in mind. The lines between reality and fantasy are blurred as Johnny descends into a pirate fantasy that puts him and his new found friends in peril. Johnny's journey to find his way back to reality pits him in the middle of an epic battle between good and evil on the high seas to control a mysterious object that has the power to shape space and time itself.
This first-of-its-kind live theatrical show will premier in Pennsylvania April 2024. Dates and tickets to be announced.

MEET THE CAST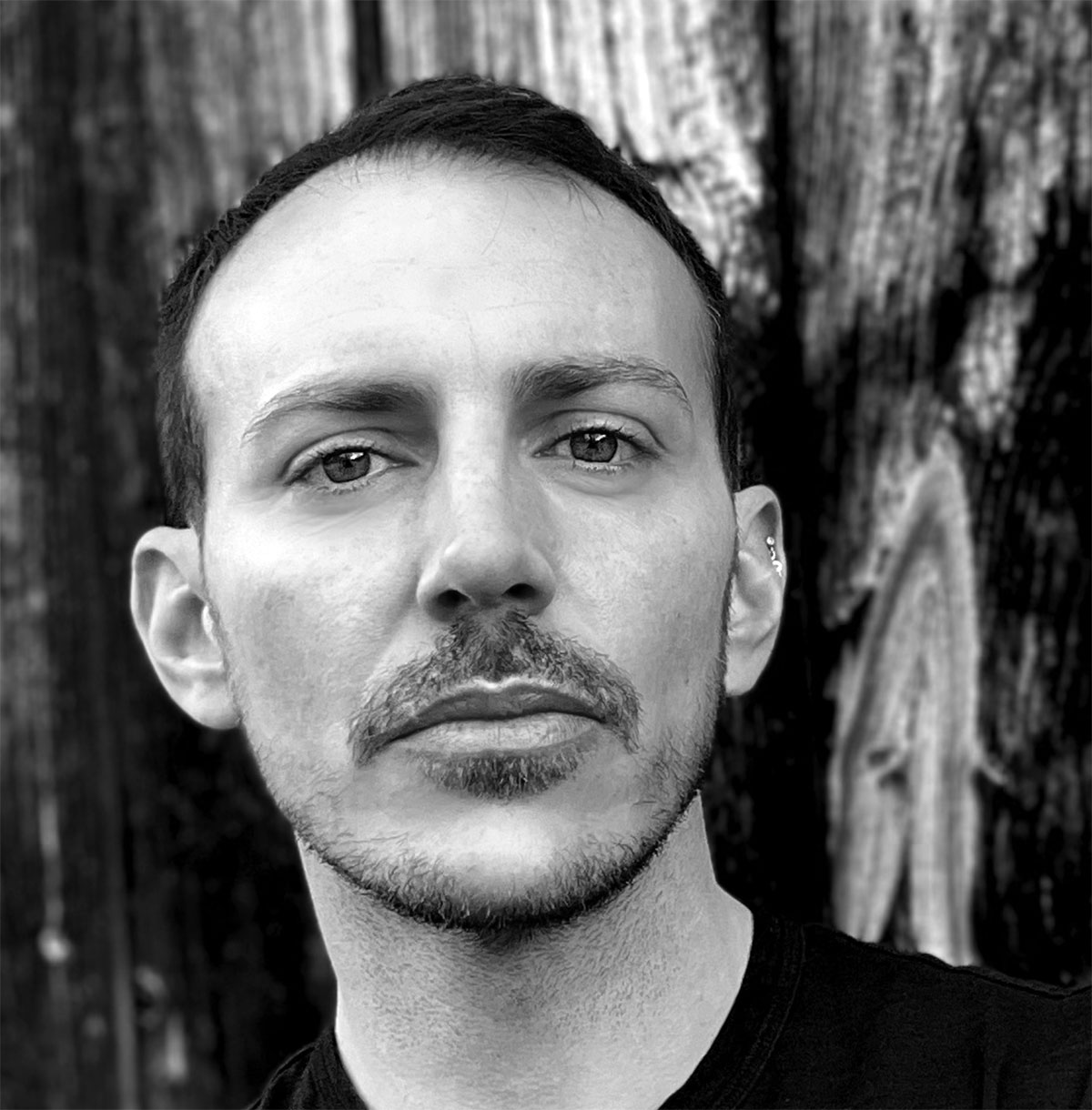 Matthew Parker (Vernard DeFoe)
Matthew embarked on his musical journey at the age of 15, touring across the United States and captivating audiences with his silky voice. Notably, he had the privilege of performing in Carnegie Hall and achieved multiple accolades at the esteemed National Festival of Gold. His rich vocal tone and composing ability gained recognition at the Kennedy Center American College Theater Festival, where he returned the following year for honors in Scenic Design, Lighting Design, and Stage Management. Recently, he showcased his talent in notable roles such as Margaret Mead in Hair and Malvolio in Twelfth Night the Musical in the North East Kingdom of Vermont, all while fulfilling the role of Production Coordinator for Vermont State Universities Theaters.
Jay Bowser (Johnny Bones)
Jay will chalk Plunder & Lightning: A Pirate's Life up as a series of firsts for his career as writer, producer, actor, and director of the show and its music. He is a lifelong creative who challenges convention in both art and business. Jay has pushed the boundaries of combining theater, music, pirate lore and puppets in this full stage rock opera and musical cabaret production. The project is a love letter to his daughter, an actor since birth who developed his love of music theater. While this is Jay's acting debut, a stage is home having played in various touring bands since age 18 opening for bands Helmet, Sunny Day Real Estate, and others. When Jay's not writing music or building pirate stuff, you can find him running barefoot around town, or in a creek with his English Shepherd Darcy.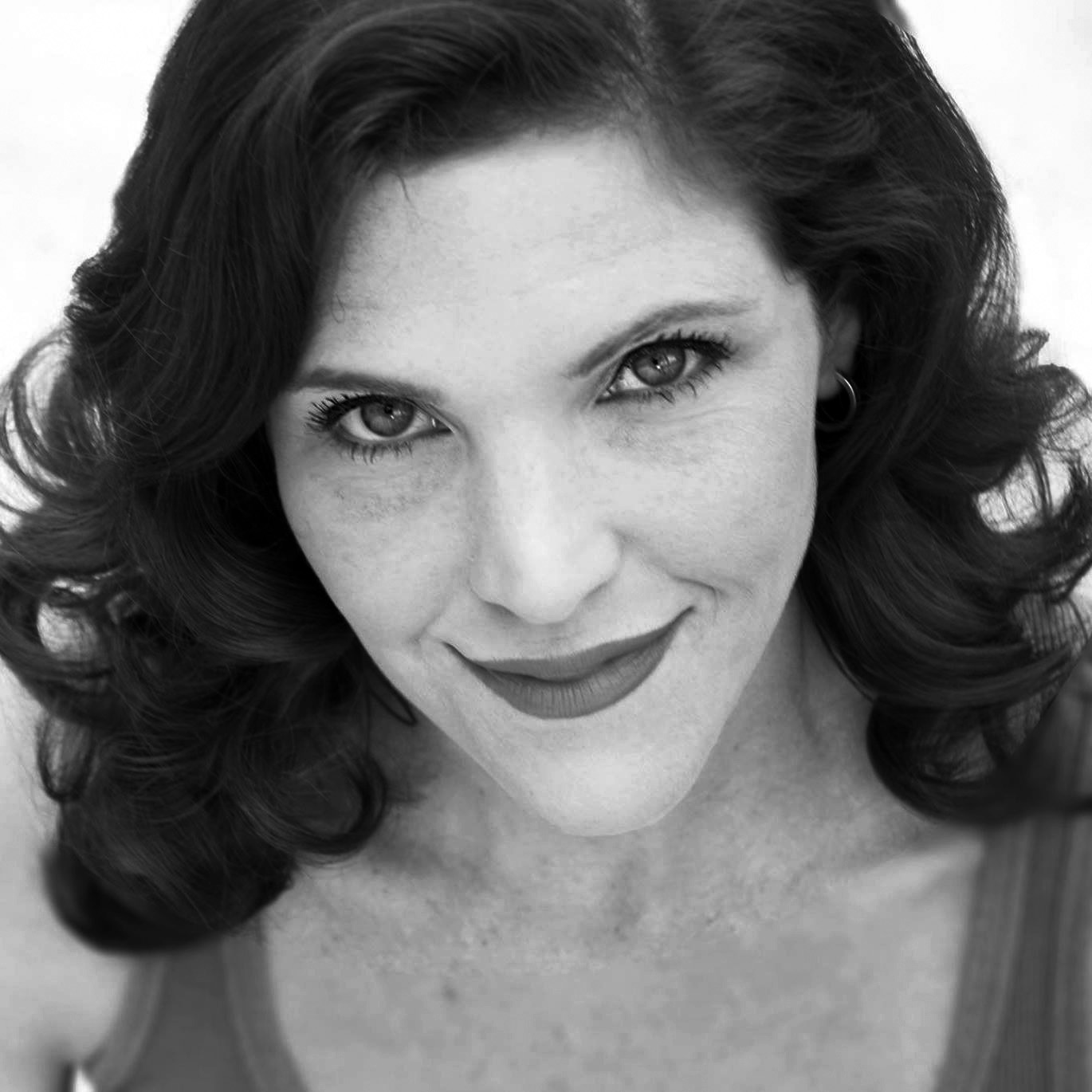 Elizabeth Angelozzi (Sally Cuthbert)
Elizabeth is thrilled to be working with such a talented crew to bring Plunder & Lightning: A Pirate's Life alive. Originally from Baltimore, she earned her BFA in Musical Theatre from Emerson College in Boston. After touring the U.S. for a year, she started working at Allenberry Playhouse in 1999 as an actor, director, choreographer, costume designer, and playwright. She performed in 13 seasons of the insanely spectacular Murder Mystery Weekends. Elizabeth is an Adjunct Professor of Theatre at Messiah University and works in many local theatres in Central Pennsylvania. When Elizabeth isn't in a theater, she's building pirate ships out of cake and icing with her two dogs TJ and Pepsi. Elizabeth would like to thank her 2 incredible children, Alister and Izzy, for always supporting her dreams.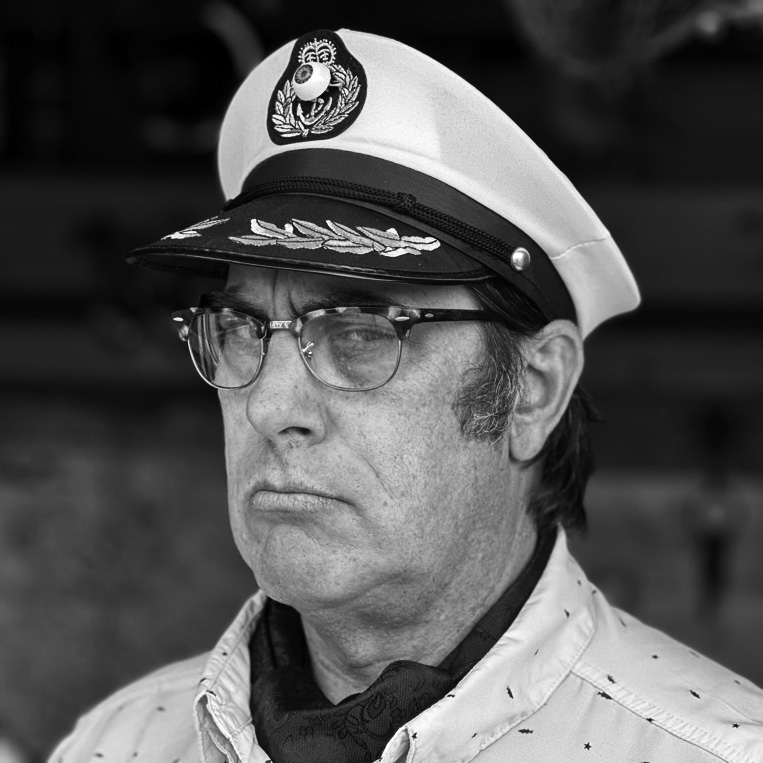 Jamie Kramer (Uncle Albert)
A co-author of Plunder & Lightning: A Pirate's Life, Jamie brings a global energy to the production through the eyes of a pop culture philosopher, propagandist and monster engineer. His roles in the show are vast and varied from actor, puppeteer, musician, prop and set designer and creative advisor. No stranger to the stage, Jamie has played roles in Once Upon A Mattress, Fiddler on the Roof and Hello Dolly and is excited to act again after a 35 year hiatus. Jamie currently works for the Palmyra School District and in his free time can be found trying to fool fish with fur and feathers lashed to a hook, tending to his flower garden or making gourmet meals for his wife Michelle and his daughter Hannah.
— MUSICIANS —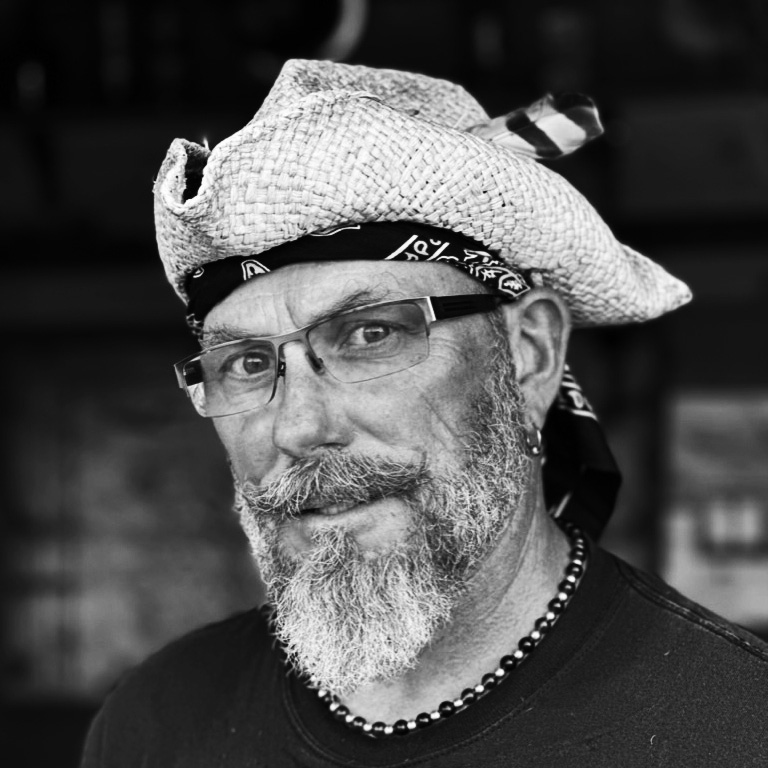 Brian "Splinters" Koch
Bass and low end of the deep sea
Brian has been performing in front of audiences nearly four decades. As an art major/theater minor at Kutztown University, he first picked up a bass guitar in 1985 and never looked back. He is a founding member of The Armadillos, taking stages across the country in support of their six independent album releases and as National Finalists in the UnVailed Independent Music competition. He also had the pleasure of sharing the stage with bands such as Train, Matchbox 20, Green Day, Iggy Pop, and many others. Destiny called one summer's day when Brian met his new neighbor Jay who had moved in across the street, clearly discovering a kindred soul. He is now honored and excited to bring the low end to the deep sea on this epic pirate journey.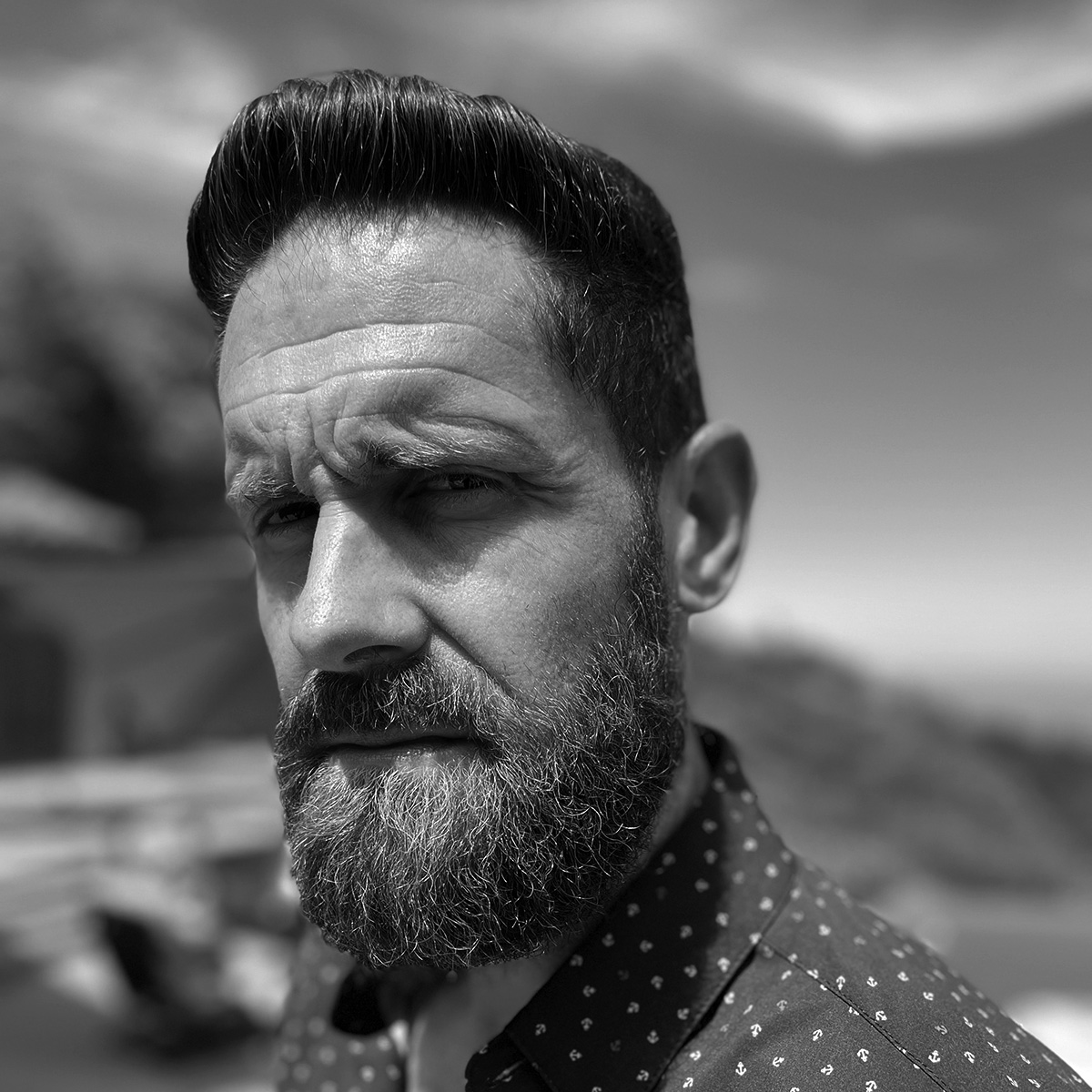 "Dread Pirate" Dan Comune
Percussion, hand cannons
Dan is new to the musical theatre scene but certainly knows his way around a stage. His percussion prowess began in high school in drum line but the garage band allure captured his imagination, quickly building a reputation as a go-to power drummer in the east coast alternative/punk/hardcore/metal scene. He was a founding member of Dividing Line which was featured on a compilation with historic punk band The Bouncing Souls. His band Novelty was showcased at the famous CBGB's in New York and toured to support a record put out under American Machine Records. Dan and Jay have been brothers since 1990 and have been making music together in various forms ever since.
Wanna be a pirate with us? Pick yer name:
Every good pirate needs a name that strikes fear and terror into the hearts of men. Let us help ye find a pirate name fittin' for a scallywag such as yerself.
Yer pirate Name be: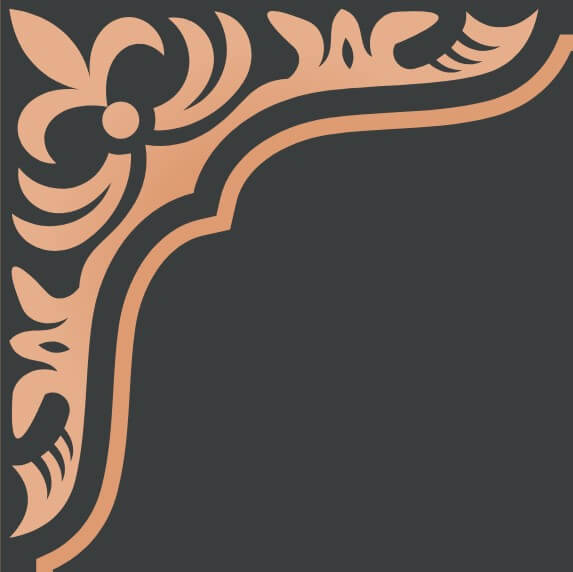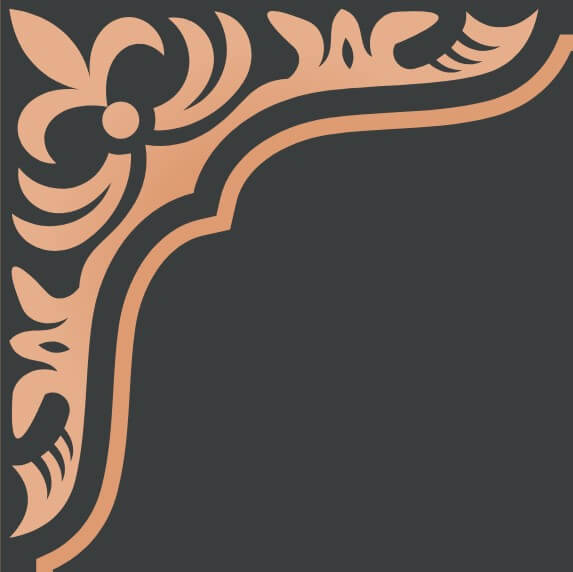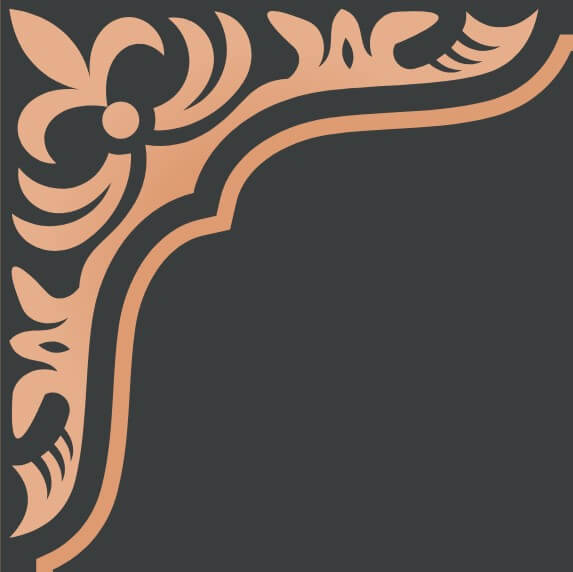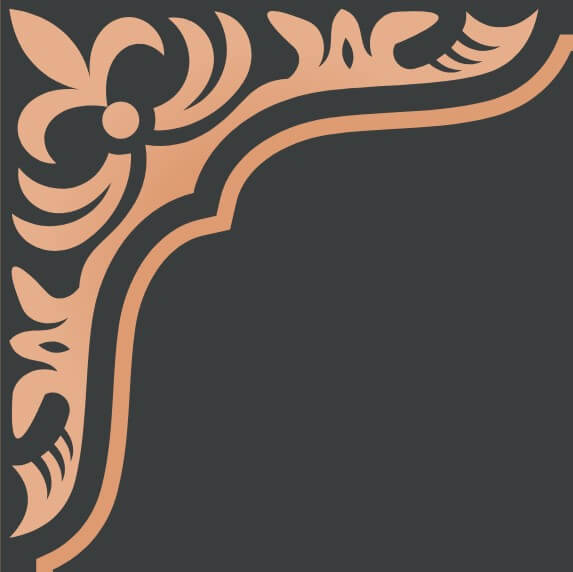 Music from the Show
Yo ho ho! Get ready to set sail and enjoy a sample of a few of some of the nearly 30 original songs in Plunder & Lightning's A Pirate's Life.
700 Ways to Die
Sea Legs
Swallowed by the Sea
Coin Purse

Now Casting
Ensemble Open Audition 6-7pm, Dec 7, 2023 at Federal Taphouse Harrisburg, 2nd Floor
Walk-in - No appointment needed
This ain't no ballet it's a piratey rock show musical (duh)! If you can move and sing and have always wanted to be a pirate, have we got a treat for you. Come join us for an hour where you will learn a short movement and vocal sequence to one of our original numbers. Afterward, join the whole cast for an informal get together with snacks and drinks and learn more about us and the show.
House Band positions
It ain't a musical without the music — and this music RIPS! All original score, piratey-rock genre where you're part of the show, not the pit. Shoot us an e-mail with your interest/skills. If a video or audio clip supports your claim, go ahead and shoot us a link too.
Crew Positions
Have a special theater skill behind the scenes? Let's get dirty together! Shoot us an e-mail with a brief description of your skills/interests.
Sound Technician
Lighting Technician
Set Design/Construction
Prop Design/Construction
Stage Crew

Show Dates
This first-of-its-kind live theatrical show will premier at Federal Taphouse in Harrisburg, Pennsylvania April 2024. Dates and tickets to be announced.

Merch Ahoy!
Plunder & Lightning® Tees & Hats
Real pirates wear badass gear. Made of fine fine quality, we didn't cut no corners on our shirts bein' Bella's top-of-the-line fabric an' featurin' our e'er-popular Bloody Lady Katherine ghost ship out huntin' souls. Warm yer noggin with a quality knit fisherman's cap emblazoned with the Plunder & Lightning® black flag.